With over 100 residents now moved into their new, spacious homes at Glenvale Park, we'd like to take this opportunity to reflect on what we achieved in 2021 and the progress we've made towards our vision of creating a vibrant, new community for Wellingborough.
Making a difference in Wellingborough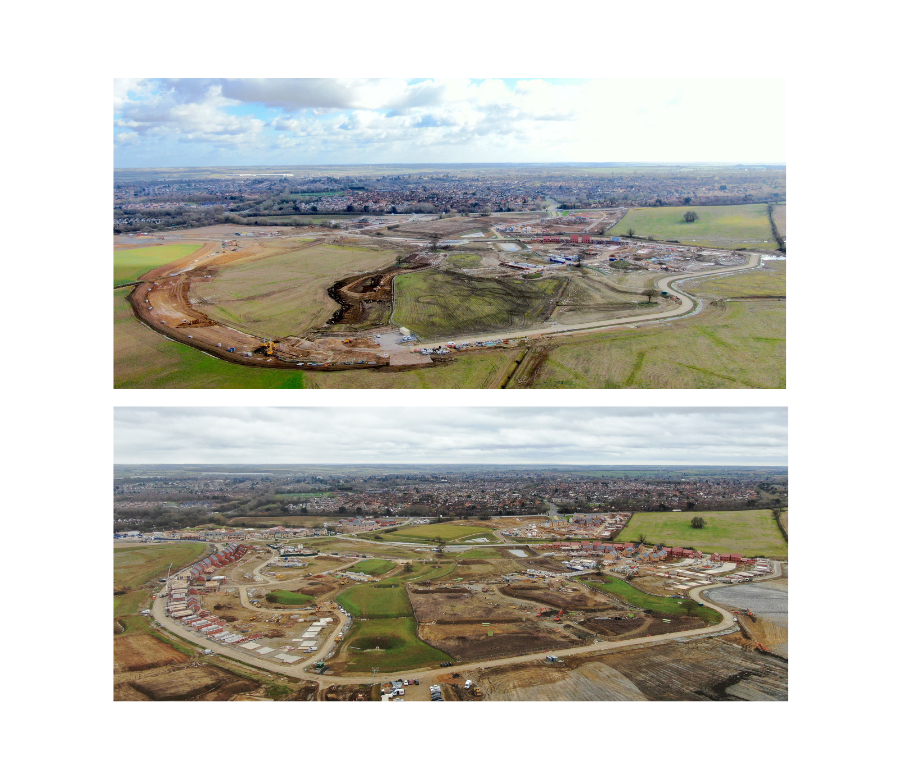 In September, we hosted a Community Fun Day, with people in and around Wellingborough joining us for a free, fun-filled day, supporting and showcasing local community organisations, businesses, restaurants and performers – all groups who had been particularly affected by the Covid-19 pandemic. On the day, we also buried a time capsule on site with the help of Cllr Lora Lawman, Mayor of Wellingborough Town Council, in order to mark the exciting beginning of Glenvale Park's lasting legacy and presence in the community.
The team also got involved in numerous community engagement projects in 2021, ensuring we're positively impacting Wellingborough while we develop and grow a new community in the town. Just some of the ways we supported the local community include our donation of swim caps and backstroke flags to Wellingborough ASC following the team's exciting return to competitions, as well as giving a fresh look to Redwell Primary School's Sensory Garden. In the lead up to Christmas we also donated £750 to Family Support Link, providing families affected by substance misuse with festive food and treats, and held an outdoor community carol concert at Glenvale Park to get everyone together to spread the Christmas spirit, which also gave us the opportunity to make donations to local groups such as Street Church, Hope into Action, Daylight Centre and gift 20 hampers to families in need in Wellingborough.
Social Value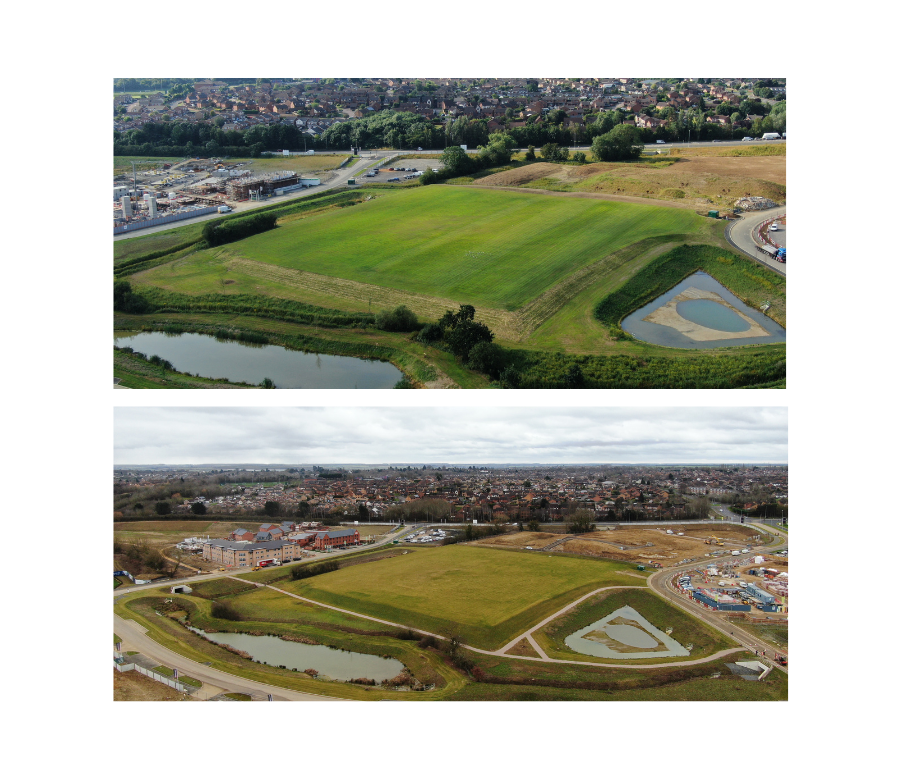 In 2021, we furthered our commitment to our social value pledges – bringing economic, environmental, social and employment benefits to Glenvale Park and the surrounding areas. Throughout the latter half of the year, we carried out the Community Needs Survey, asking local residents to rank specific issues in order of importance to them, as well as providing the opportunity for them to share their ideal vision for Wellingborough. Through this, we gained so many valuable responses and will be release the findings early this year – watch this space!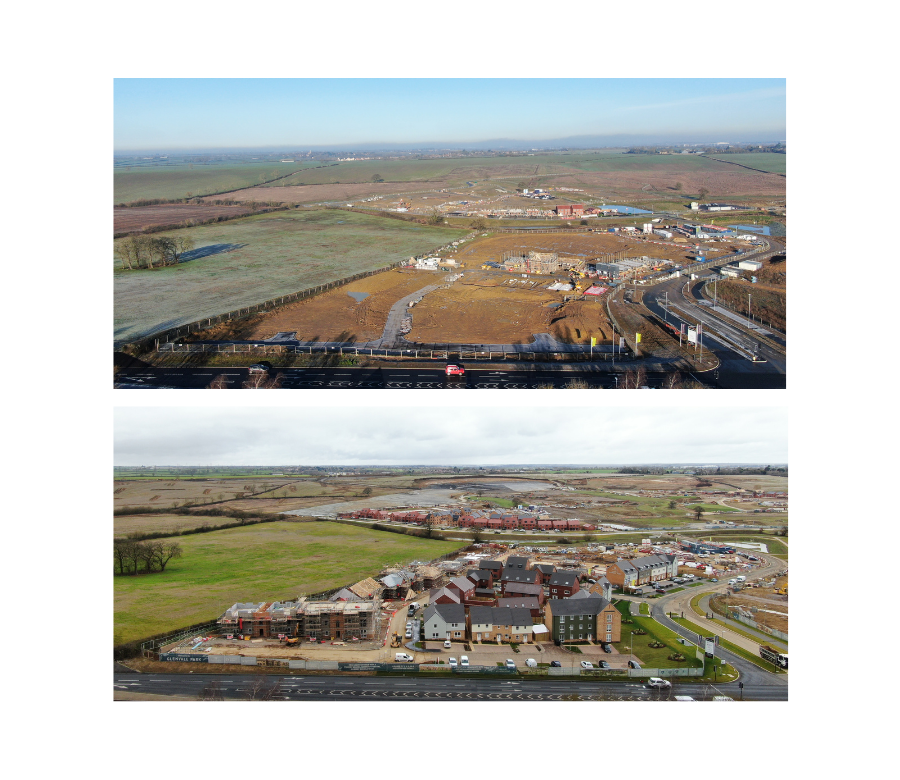 Mark Best, Director of Northants LLP, – the developers behind Glenvale Park – said:
"2021 was a big year for us at Glenvale Park; we saw the site go through lots of exciting changes and were able to contribute to many community-focused projects, which we are so proud to have been a part of.
"We're really excited for what's in store for Glenvale Park in 2022 and are looking forward to welcoming even more residents this year to our growing, vibrant community."
To start your journey to become part of our thriving new community, click here.
Back to news