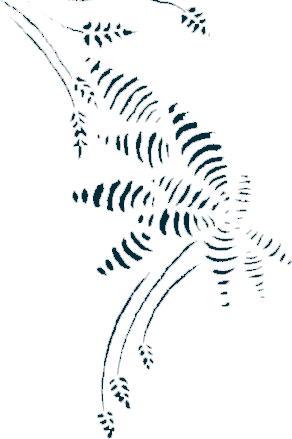 About Glenvale Park
More than just a
housing development
It's a new neighbourhood underpinned by the key values of sustainability and community.
Glenvale Park is being developed by a joint venture partnership with a long-term commitment to the project, managed by Midtown Capital. Homes England are supporting the project with the provision of funding for the infrastructure works, which are currently being delivered by a highly experienced team of professionals.
The initial infrastructure work has now completed and the first new homes are now being constructed by leading national and regional house builders. The first new homes will be delivered by Taylor Wimpey, Barratt Homes, Lagan Homes, Keepmoat Homes and Persimmon Homes. If you are interested in buying a home please visit here.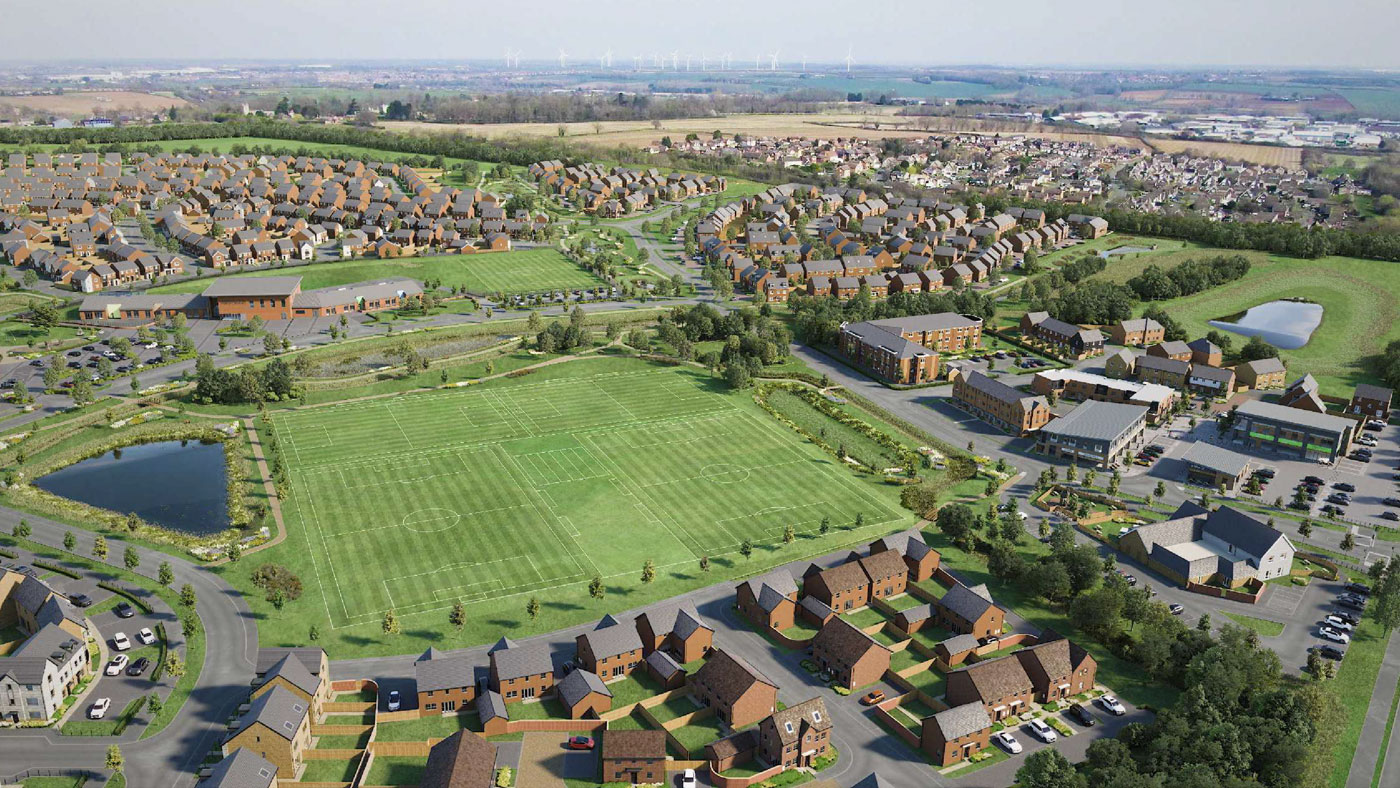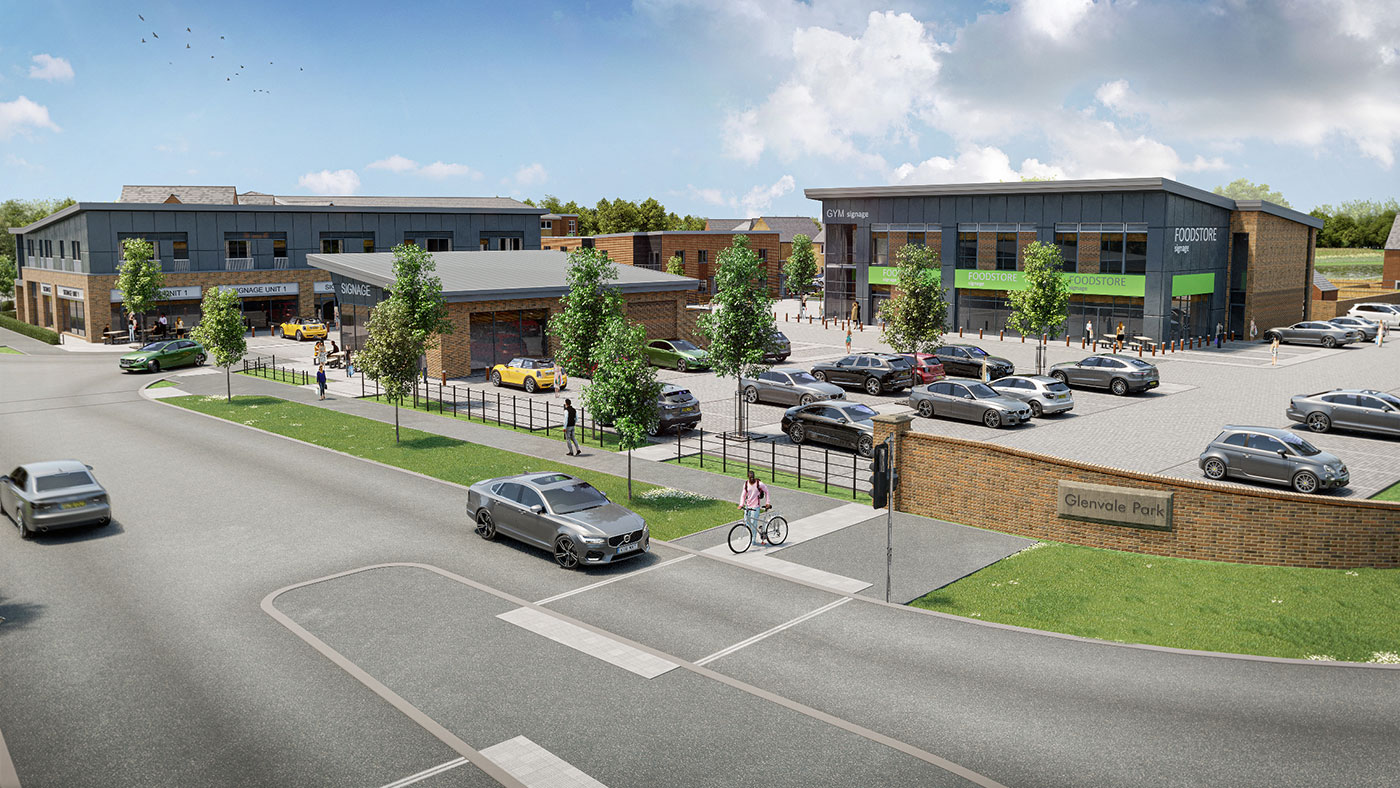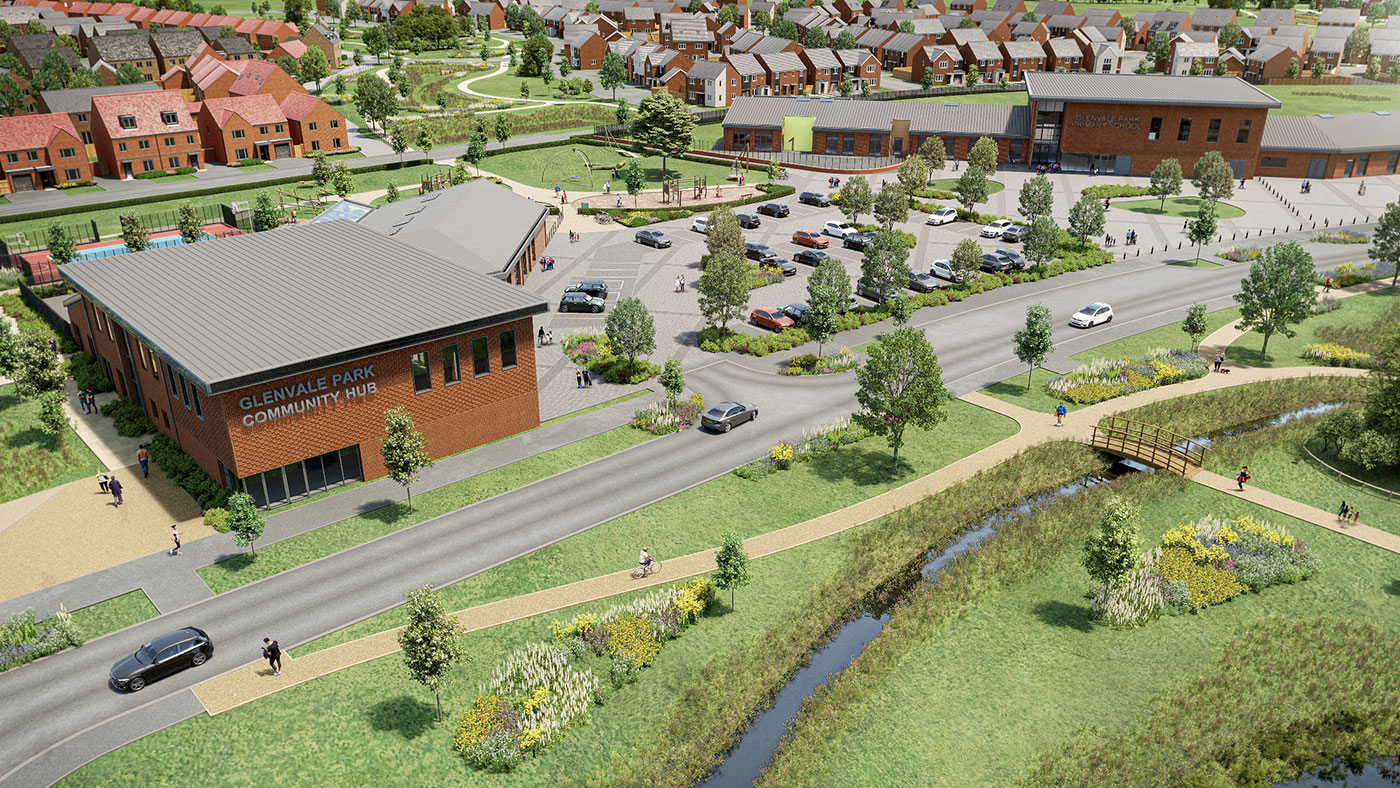 What to expect at glenvale park
3,000 new homes
675 affordable homes
A new 25,000 sqm business park providing an anticipated 3,000 new jobs
A new local centre with retail and food & drink amenities
Two new primary schools
A new community hub with a community centre, nursery, public square and family play park
Parkland covering in excess of 200 acres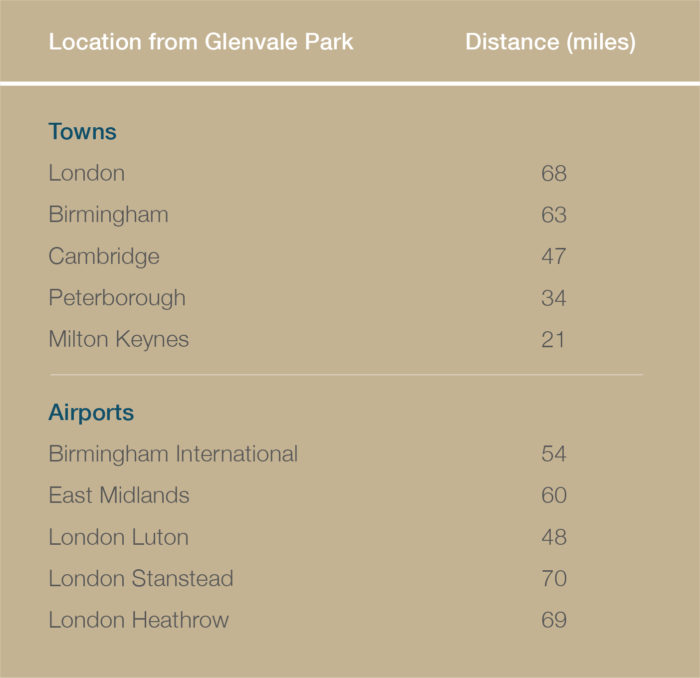 The Location
A fantastic location
Glenvale Park sits on the northern edge of Wellingborough in North Northamptonshire. Surrounded by nearby towns including Northampton, Milton Keynes and Bedford, the location is served by an excellent road network with easy access to the A45, M1 (J15 / 15A), A14 (J9), M6 and A1 (J14).
Wellingborough main line train station is less than 5 mins drive from Glenvale Park and has a regular (twice hourly) service south to London St Pancras with an approximate journey time of 45 minutes as well as regular services north to Leicester, Sheffield, Nottingham and Leeds.
Glenvale Park is also situated within a 70 mile radius of five international airports – London Luton, London Stansted, Birmingham, East Midlands and London Heathrow.
Master Developer
Collaborative Efforts
The Master Developer, Northants LLP, is responsible for the delivery of roads, services, major public open space and on-site amenities, including the local centre and the primary school / community centre hub, for the benefit of the residents of Glenvale Park.
Northants LLP is a joint venture between two experienced developers with significant expertise in large scale developments – Midtown Capital Ltd and North Northamptonshire Investments Ltd.
Glenvale Park is being delivered in partnership with Homes England who have provided significant investment to the development. Together the partners have a long term commitment to creating a vibrant new community where people want to live, work and spend leisure time.
In its role as Master Developer, Northants LLP will work collaboratively with the North Northamptonshire Council and selected national and regional house builders for the delivery of a variety of high quality new homes. Northants LLP will act as a custodian to ensure that the developments aspirations are met both in the delivery of each individual development parcel and also for the long term management of all aspects of Glenvale Park.
Latest News