The scheme has been expanded and now covers six Northamptonshire towns
Wellingborough, Rushden and Higham Ferrers will become the latest areas to take part in an e-scooter trial today (Tuesday) to encourage people to leave their cars at home.
A fleet of 50 electric Voi scooters will be ready to hire from 4am with the bright red carbon-neutral devices available for journeys within a travel zone.
Available from 4am to 11pm each day, the socially-distanced mode of travel will be available free for NHS staff and emergency service workers, as long as lockdown lasts.
The scooters are run and managed by Voi, a private company, after Northamptonshire County Council successfully applied to the Department of Transport to be part of the trial.
Jason Smithers, cabinet member for highways and place at Northamptonshire County Council, said: "With our trials in Northampton and Kettering already providing a real boost in improving access to greener, more sustainable and affordable transport, we're keen to extend the e-scooter programme to include Wellingborough, Rushden and Higham Ferrers.
"Voi has excelled in bringing these schemes to life across Northamptonshire, and we're very pleased to continue working with them to deliver major transformation in our county. We have every confidence the e-scooters will be just as popular in these towns as they have been in Northampton and Kettering.
As the scooters hit the streets in Corby last week, our rolling reporter Kate Cronin got a taste of the action with a test drive of one of the 50 ready-to-ride scooters in the town.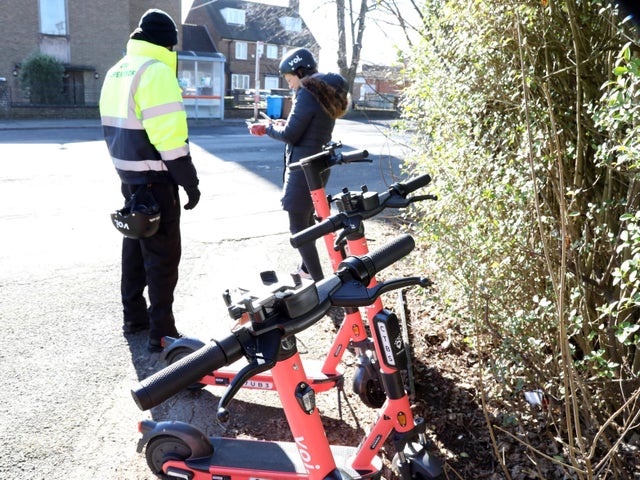 The scooters cost £1 to unlock and then 20p per minute of usage, all managed by a free to download mobile phone app. Riders must be over 18 and have a driving licence. There are also 24-hour and 30-day subscriptions.
In Wellingborough, they will be placed in the town centre, near the train station and by the Isebrook Hospital and Park Farm Industrial Estate.
Cllr Martin Griffiths, leader of Wellingborough Council, said: "I have followed the trials in other towns with interest and I think it is important to monitor this trial very closely in Wellingborough, Rushden and Higham Ferrers.
"After April 1, the new North Northamptonshire Unitary Council will take on responsibility for this project and all aspects of highways and transportation, and we need to assist them in such trials to establish the long term sustainability and potential for this mode of transport."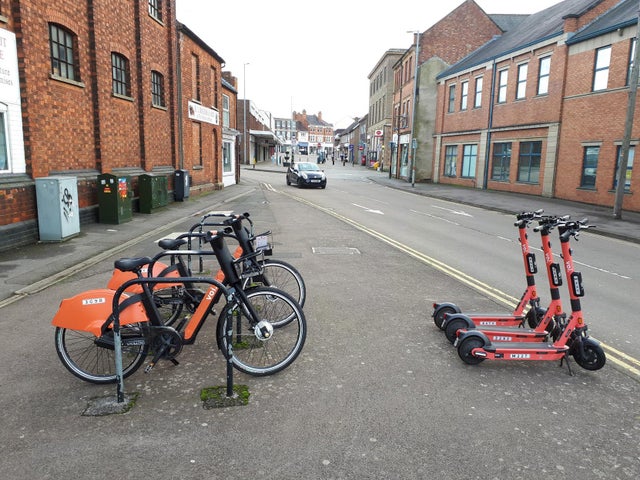 Voi's carbon-neutral e-scooters will be available to rent on High Street and Higham Road in Rushden and Higham Ferrers.
Cllr Pam Whiting, leader of Higham Ferrers Town Council, said: "E-Scooters provide a clean and green alternative to public transport and car-sharing for those travelling to work and undertaking essential journeys. The town council are interested in schemes that aim to reduce the impact of climate change and are therefore keen to see the outcome of this trial in Rushden and Higham Ferrers."
A spokesman for Rushden Town Council, said: "As a progressive town, Rushden Town Council cautiously welcomes the e-scooter trial. We understand the benefits this carbon-neutral, socially distanced mode of travel could bring to the town's residents and visitors and hope for a successful trial phase working with both Voi and Northampton County Council."
While Covid restrictions are in place, e-scooters will enable key workers to make the necessary journeys without going on public transport or jumping in a car. The company also offers discounts for students and those on a low income.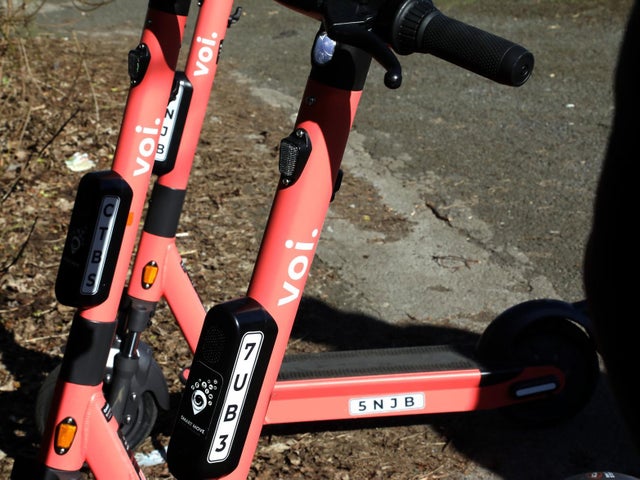 To ensure safety for riders, pedestrians and other road users, Voi e-scooter speeds are capped at 10mph and there are also 'geofenced' areas where scooters slow down automatically, no riding zones, and incentivised parking areas.
People can get rewards and free scooter use by completing Voi's accredited, e-scooter digital traffic school, RideLikeVoila.
Voi's e-scooters are cleaned and disinfected regularly to ensure that they cannot become a source of infection as well as being fitted with handlebars with a special material that inhibits the transmission of viruses and bacteria, thus offering antibacterial, bactericidal and antiviral protection.
Richard Corbett, regional general manager of UK, Ireland and Benelux for Voi, said: "We are delighted to launch our e-scooters in Wellingborough, Rushden and Higham Ferrers to support the local community to move around safely while complying with the current socially distancing measures in place.
"E-scooters are a green, flexible and affordable mode of transport, and they can support the green recovery of our cities and towns."
The Northamptonshire e-scooter trial launched first in Northampton on September 3, 2020 and will run for 12 months. The Kettering trial launched on December 10, 2020, and will finish at the same time as the Northampton trial.
Trials in Corby, Rushden, Higham Ferrers and Wellingborough launched in March 2021 and will run until the end of November 2021.
So far in Kettering, in the e-scooter and e-bike trial that has been running for nearly 12 weeks, Voi has registered more than 1,700 users with 16,130 rides being taken – a total of over 25,960km travelled.
Scooter hirers are told to use cycle lanes and the roads – not the pavements.
A Voi spokesman said: "The vast majority of the users comply with the e-scooter riding guidelines, and Voi works closely with the local police reporting any instances of anti-social behaviour.
"Voi also deploys ambassadors to monitor e-scooter activity and employs various measures to identify misuse and block users who do not comply with the e-scooter usage guidelines."
Posted by Northamptonshire Telegraph, Tuesday, 2nd March 2021
Back to news